Wilford J. Scott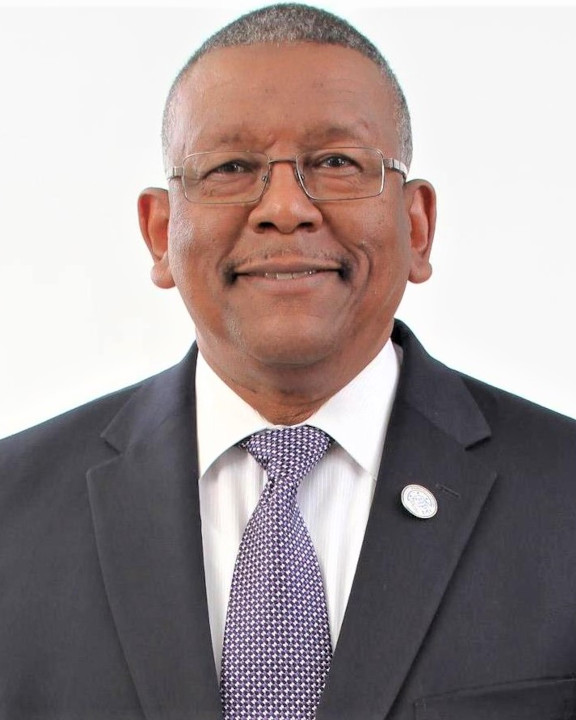 President
wilford.scott@causefoundation.org
---
Wilford Scott is originally from Jasper, Texas and is a 1971 graduate of Prairie View A&M University with a degree in Mechanical Engineering. He started his career with Humble Oil & Refining in Houston and later moved to Dow Chemical in Freeport, TX. Throughout his career he has worked as a Maintenance Engineer, Design Engineer, Research Engineer, Department Manager, and Technical Services and Development Specialist. He has an extensive background in management, marketing, sales, and leadership. Wilford retired from the U.S. Army (Infantry & Transportation) with the rank of Lieutenant Colonel. Currently, he serves on several non-profit boards and is the president of WJS Consulting LLC, an organization that specializes in reviewing management and operations procedures for efficiency improvements in small non-profit organizations. Wilford and his wife Gwendolyn live in Lovelady, TX, and enjoy the chores associated with raising cows.
Lawrence Gill Edwards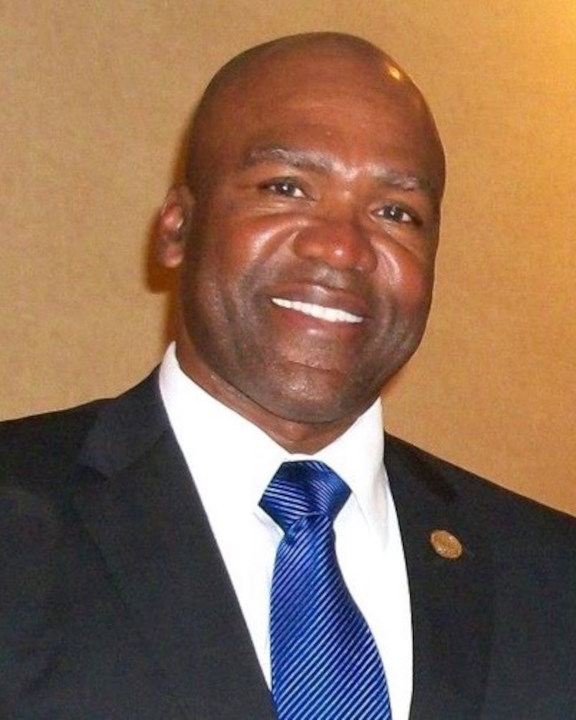 Vice President
gill.edwards@causefoundation.org
---
Lawrence Gill Edwards is a long-time resident of Houston, Texas and attended Sam Houston University on a 4 year athletic scholarship. Upon graduation he was employed by ExxonMobil for 33 years and retired as a first line supervisor in 2012 . Lawrence is a member of Phi Beta Sigma Fraternity, Inc and is a apart of the Eta Rho Sigma chapter. He is a long-time member of Brentwood Baptist Church and attends a weekly men's prayer group at Greater St. Matthews Baptist Church. He is married with four children and has four grandchildren. Lawrence is an avid golfer and enjoys travel.
James Cheatham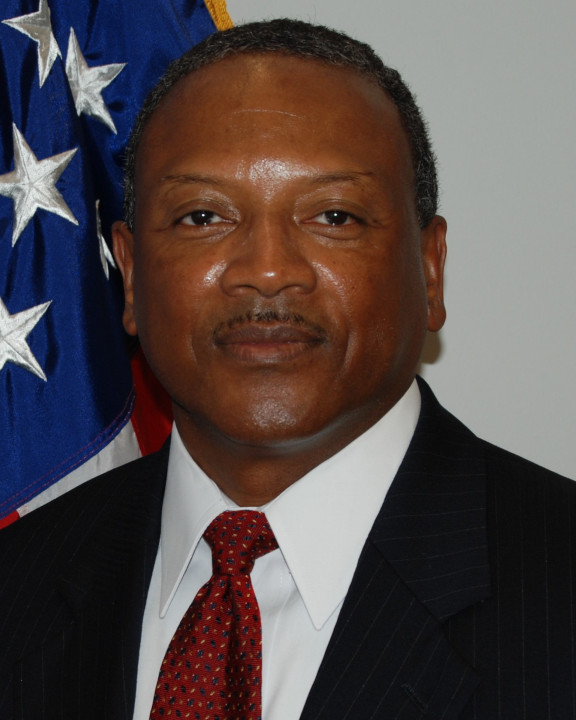 Secretary
james.cheatham@causefoundation.org
---
James Cheatham served the Director of the Office of Planning at the Federal Highway Administration in Washington, D.C. He was responsible for the development of policies, regulations, and directives to implement metropolitan and statewide transportation planning programs for the Agency . Prior Agency assignments include Division Administrator in Pennsylvania, responsible for a $1.5 billion Federal Aid Highway Program and the Division Administrator in Washington, D.C. He held many other leadership positions at the agency during his civilian career. He also served as a Major General in the Army as Assistant Deputy Commanding General for Reserve Affairs at the U.S. Army Material Command from June 2006 to June 2009. During Operation Noble Eagle/Operations Iraqi Freedom, he served on active duty as the Acting Director of Military Programs and Deputy Chief of Engineers for Reserve Components at the HQs U.S. Army Corps of Engineers in Washington, D.C. from 2003 to 2006. He has commanded at the Engineer Brigade, Engineer Group, Battalion, and Company levels.
Johnnie Sandles
Treasurer
johnnie.sandles@causefoundation.org
---
Johnnie Sandles was born in Houston, Texas and is a 1981 graduate of Sam Houston State University with a Bachelor of Science in Chemistry. He began his career with Exxon Chemical Americas in 1981 as a Chemical Process Technician and in 1988 he began his career at Ethyl . Johnnie worked on several Project Management Teams over the years including the Amoco Facilities Replacement Project, the Texaco Lube Additives Acquisition, the Gasoline Performance Additives Conversion, and the Pennzoil Project in 2007. He led the ILMA GF-5 Project in 2010 and the GF-5+ Conversion Project in 2018 along with the Shell/ExxonMobil GPA transition Project in 2018. He has served the Houston Area Community in many capacities including Assistant Scoutmaster for Troop 242, Vice-president of the Southwyck Section V HOA, and is a loyal member of the Eta Rho Sigma Alumni Chapter of Phi Beta Sigma Fraternity, Inc. Additionally, Johnnie was instrumental in the establishment of the African-American Friends of Sam Houston State University Scholarship Endowment. He attends the Windsor Village United Methodist Church and is married to Mrs. Karen Hamilton- Sandles. They reside in Pearland, Texas.
Steven Edwards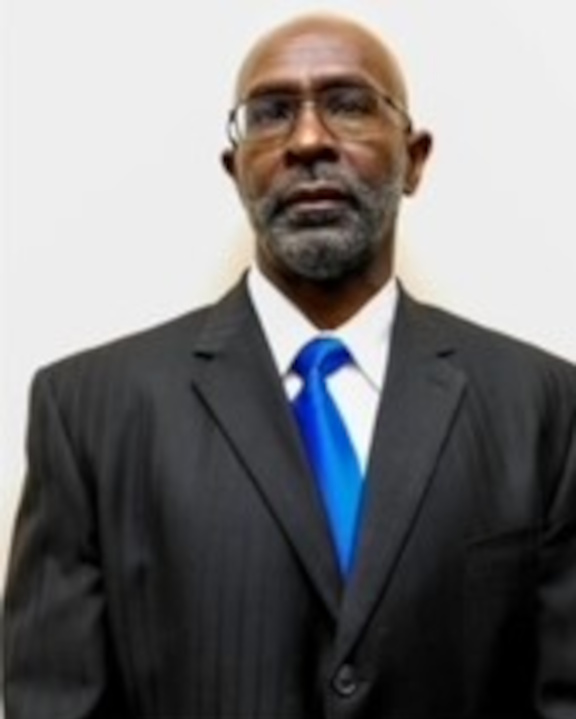 Investment Committee Chair
steve.edwards@causefoundation.org
---
Steven R. Edwards was born in Lafayette, Louisiana and reared in Baytown, Texas. He graduated from Ross S. Sterling HS and Sam Houston State University with a BBA in Business Management. While at Sam Houston he joined Phi Beta Sigma, the spring 1978 . He worked for ExxonMobil in the maintenance division for 33 years. He had various assignments in Training, Project Management, Turnaround and Construction. Before he retired as a supervisor, he created Training Modules that are still being used today. He currently owns a small HVAC company that he started in 2006. He is a member of The Church of Bethel Family and volunteers in the food pantry area. His hobbies include fishing, restoring old cars and biking. He is married to Deniese, his wife of 37 years. They have 3 children, Brittney, Steven Jr., and Simone and one granddaughter McKenzie.
Adam Idlebird
Development Director
adam.idelbird@causefoundation.org
---
A native of Beaumont, Texas, Adam graduated from Prairie View A&M University in 2001 with a Bachelor of Science degree in Chemical Engineer. He then graduated from the University of Houston, Victoria with a Master's in Business Administration. For the last fifteen years he has worked as a Project/Proposal Manager in the Chemical Industry. Adam has worked for companies such as South Texas Project Nuclear Plant, Air Liquide, Praxair, Bayer Material Science and Elementis. Currently, Adam works as Lead Project Engineer of Noltex LLC. In this role, Adam manages resources to achieve project objectives, control the allocated budget, adhere to the overall project schedule while achieving the project objectives. He also provides technical support to other departments, such as Maintenance, Operations, Operations Technology, Safety/Health/Environmental, and Process technology. Adam is a Life Member of Phi Beta Sigma Fraternity, Inc. where he serves as Treasurer of the Gulf Coast Region that consists of Texas, New Mexico and Louisiana. He is also a Life Member of the Houston Livestock and Rodeo where he serves on the Black Heritage Committee and the Souvenir Journal Committee which raises scholarship funds for high school graduates. Adam enjoys spending time with his family and friends and his newfound love for riding motorcycles.
Jackie Wallace
Program Director
jackie.wallace@causefoundation.org
---
Jackie R. Wallace was born and raised in Missouri City, Texas. He graduated with a bachelor's degree in accounting from the University of Houston – Downtown in 2012 and graduated with a master's degree in accounting from Prairie View A&M University in 2015 . Currently, Jackie is the Assistant Controller at S&B Engineers and Constructors. He is a member of Phi Beta Sigma Fraternity, Inc. and currently serves President of the Eta Rho Sigma Chapter. Jackie is married to Cindy N. Wallace and they have a 3-year-old son.
Eric B. Cooper
Board Member
eric.cooper@causefoundation.org
---
Eric B. Cooper has served on the Board of Directors for The CAUSE Foundation since its inception in 2010, also serving as the organization's Webmaster and Technology Specialist. He is an alumnus of Louisiana State University and has worked in the Information Technology industry for over 25 years . Eric developed a service-oriented mindset early in life. He attributes his drive for volunteerism to becoming a member of Phi Beta Sigma Fraternity, Inc., a Greek letter fraternal organization with one of its primary ideals focused on service. As an adult, he has enjoyed volunteering for numerous organizations, including Boy Scouts of America, Comp-U-Dopt, Houston Food Bank, and Houston Audubon Society. In 2016 he was selected to Who's Who in Black Houston. Eric is a dedicated family man, rejoicing in over 20 years of marriage to his lovely wife Jennifer and reveling in time spent with her and their two wonderful children.
Ramsey Cooper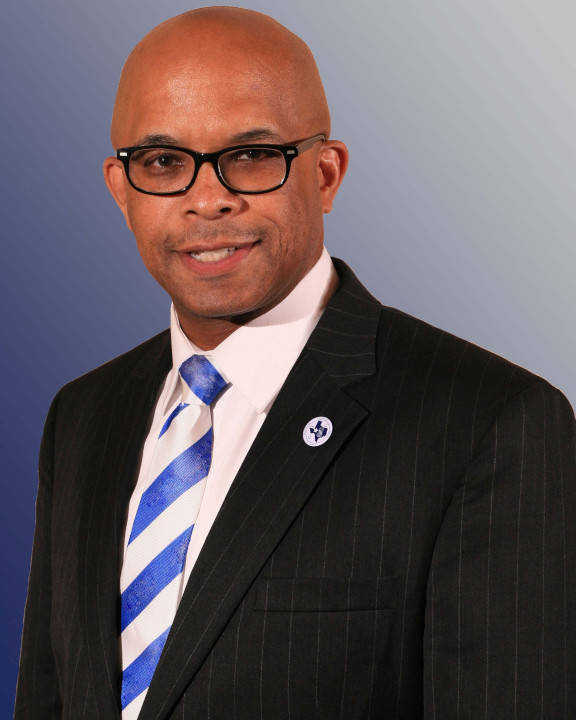 Board Member
ramsey.cooper@causefoundation.org
---
Ramsey Cooper is a 1990 graduate of Wiley College with a Bachelor of Science degree in Business Administration. He has been a banking professional for 16 years, specializing in small business lending and is currently pursuing an MBA from Southern New Hampshire University . Ramsey is a Registered Parliamentarian with the National Association of Parliamentarians and is the Audit Committee Chairman for the Electronic Association of Parliamentarians. He has held leadership in several volunteer organizations and served as Texas State Director of Phi Beta Sigma Fraternity, Inc. from 2016 to 2020. As a member of the Eta Rho Sigma chapter of Phi Beta Sigma, he currently serves as Regional Parliamentarian and as a member of the National Law and Revisions committee. He was selected as an honoree in the 10 th edition of Who's Who in Black Houston. Ramsey and his wife have been married 29 years and have one daughter. They are founding members of New Vision Baptist Church in Dickinson, TX, which reached the 10-year mark in 2021.
Donald Naylor, Jr.
Board Member
donald.naylor@causefoundation.org
---
A native of Meridian, Mississippi, Donald graduated from Xavier University of Louisiana in 1997 with a Bachelor of Arts degree in Political Science and minor in Business Administration. After Xavier, Donald graduated from the Loyola University New Orleans College of Law and for almost twenty years he has been practicing commercial litigation and transactional law with previous positions as Counsel for ExxonMobil Corporation and Reliant Energy. Currently, Donald works as Senior Counsel, Corporate Transactions and Trademarks, Americas hub for the Intellectual Property Department of Air Liquide USA LLC, the U.S. affiliate of the French global industrial gases company Air Liquide, S.A. In this role, Donald provides legal counsel to Air Liquide's family of companies in the United States, Canada, the CCAM (the Caribbean, Central America, and Mexico) and parts of South America. Donald is licensed with the State Bar of Texas and the Louisiana State Bar Association. He is currently a member of the Houston Bar Association, a Fellow of the Houston Bar Foundation, and holds membership within the Houston Minority Intellectual Property Lawyers Association, the Houston Lawyers Association, an affiliate of the National Bar Association, and is a Texas Bar College Member with the Texas Entertainment Law Institute. Donald is a member of the Board Directors for Xavier University of Louisiana National Alumni Association and has volunteered as a corporate Consultant with Xavier's Youth Motivation Task Force (YMTF)/Black Executive Exchange Program. Donald is an active Life Member of Phi Beta Sigma Fraternity, Inc. where he serves as Social Action Program Director in the Eta Rho Sigma Metropolitan Houston Alumni Chapter. Donald currently serves as a Director of the Board of the Greater Houston Black Chamber and also as Education Pillar Committee Chair for the 100 Black Men of Metropolitan Houston, Inc. Donald and his family attend Wheeler Avenue Baptist Church in Houston where he is active as a Den Leader for the church's Cub Scouts Pack 242. Donald also serves as a Troop Leader for Boy Scout Troop 500 at Brentwood Baptist Church. He enjoys spending time with his family, community involvement, playing musical instruments, and physical fitness. Donald is the husband of Dr. Denise Burton Naylor and they are blessed with two sons.
Paris B. Taylor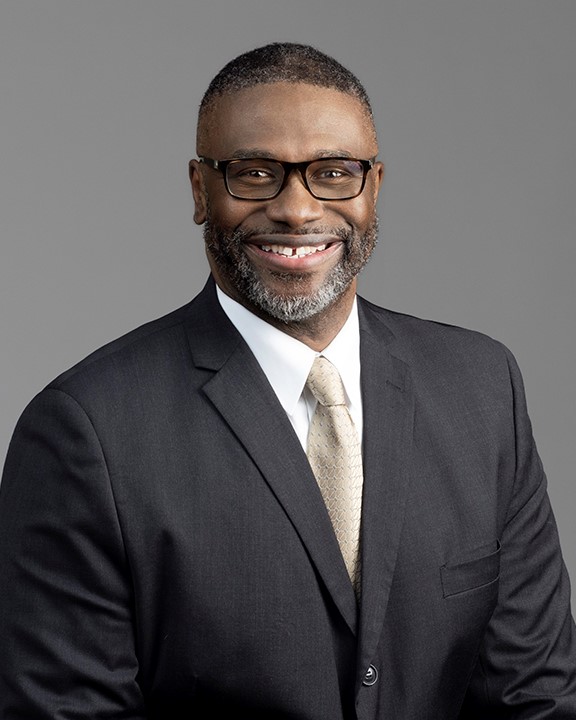 Board Member
paris.taylor@causefoundation.org
---
Paris Taylor is a graduate of Michigan State University with a Bachelor of Arts Degree in Materials and Logistics Management. He has over 25 years of experience in Supply Chain Management roles of increased responsibilities in the consumer foods, beverage/soft drink, mobile electronics, personal computing, and oil and gas industries. He holds both the Project Management Professional (PMP®) credential from the Project Management Institute and the Certified Contingent Workforce Professional (CCWP) credential from Staffing Industry Analysts. Paris serves as 1 st Vice President for the Eta Rho Sigma Chapter of Phi Beta Sigma Fraternity, Inc. He enjoys reading, gym workouts, and spending time with his amazing daughters.
Earl Wooten, III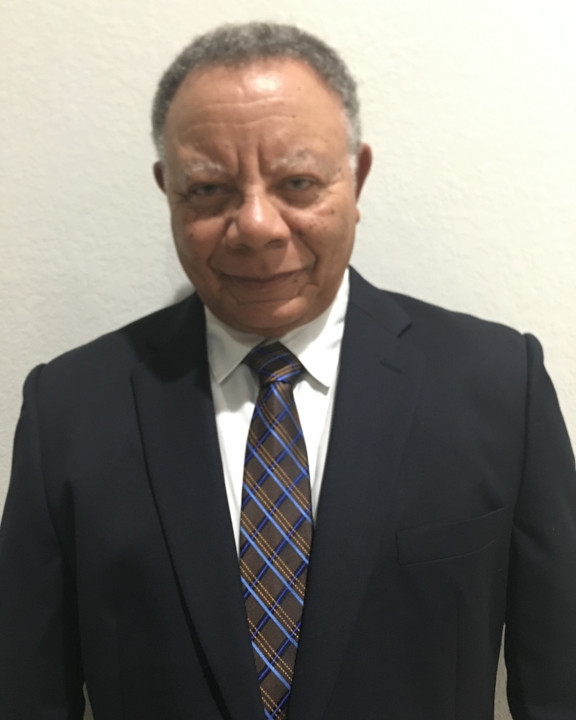 Board Member
earl.wooten@causefoundation.org
---
Earl Wooten, III retired from his Plant Manager position at Occidental Chemical Corporation in 2016, after thirty-five years. He received his Bachelor of Science degree in Mechanical Engineering from Prairie View AM university in 1973 and is a member of Phi Beta Sigma Fraternity, Inc . Earl is very proud to serve on the Board of Directors of the CAUSE Foundation because of their dedication to youth, working to improve their lives through education. Not only did he have a successful business career, Earl was involved in the communities where he worked. He was on the Board of Directors of the Cedar Hill, Texas, Economic Development Corporation; LaPorte and Deer Park Chamber of Commerce; and the Great Baton Rouge Louisiana Industrial Alliance.  Earl and his wife Ruth also have an endowed scholarship at Prairie View for engineering students. He is a conservationist and has fished and hunted on four continents.